Introducing Shakeology and their 2 new Vegan Protein Shakes!

Finding a nutrient rich, great tasting vegan protein source can be very challenging.  Most of the protein sources that vegans end up eating taste, simply put, bad.  NO MORE!!!  Beachbody spent years working on these amazing formulas, and the result is 2 different vegan protein shakes that blow away the competition.
What Is Vegan Shakeology?
Shakeology is the nutritional pride and joy of Beachbody.  They are the company behind P90X, Insanity, Les Mills Pump and more.  For years, Shakeology has been transforming lives.  People have been losing weight, building muscle, lowering their cholesterol, even helping get their blood sugar under control.  The problem is that it was not vegan.  People spoke, Beachbody listened, and that is why they create Tropical and Chocolate Vegan Shakeology.  It is so much more than just a Vegan Protein Shake.  You are getting a blend of over 70 fruits, vegetables and herbs from around the world.  These include some of the most nutrient rich, hardest to find ingredients out there, including many "super foods"

What Is In These Vegan Protein Shakes?
You will find that most protein shakes out there are loaded with filler.  Not Shakeology!  If you would like to check out the full ingredients list, CLICK HERE.  Some of the main ingredients include; sprouted brown rice protein, pea protein, coconut flower nectar, goji berrie, kamut grass, and much more!
Beachbody has spent many years earning building it's incredible reputation.  They always deliver quality products, and these shakes are no exception!
The ULTIMATE Vegan Protein Source
What is it that makes these Vegan Protein Shakes so special?  

Shakeology was not created to be just a protein shake.  It was created to be the healthiest meal of the day.  That is why it is such an amazing vegan protein source.
Proprietary Super Protein Blend
Proprietary Super -Fruit/Antioxidant Blend
Proprietary Super-Green/Phytonutrient  Blend
Proprietary Adaptogen Blend
Proprietary Pre + Probiotic/Digestive Enzyme Blend
Chocolate and Tropical Vegan Shakeology are THE BEST
vegan protein shakes
that you will find!  They bring in the best ingredients from around the world.  They do not add in any filler.  These shakes are PACKED with pure quality, and Beachbody guarantees it with a 30 Day Money Back Guarantee!  If you are not happy with it, send it back for a refund.
Does It Really Taste Good?
These shakes taste so good that a ton of non-vegans have become regular customers.  While they recommend 1 shake per day, I know people that have multiple, simply because they taste so good.  Again, if you are not happy with it, send it back.  This is a risk free offer.  However, I am yet to see anybody return it for ANY reason.  Vegan protein sources are hard to find.  Great tasting ones are even harder.  If you want quality, great taste, and vegan friendliness, than you need to check out these VEGAN PROTEIN SHAKES!
How Much Does Vegan Shakeology Cost?
A 30 day supply of the vegan protein shakes retail for $129.95, plus tax and shipping. In the end, you are paying between $4 and $5 per day for your shake, or the same as many people spend on a fancy coffee or latte. The difference is that with Shakeology, you are giving your body something healthy. To attempt to duplicate what you get in one of these shakes, you would be spending at least $20-$30 per shake.  While it is well worth the price, there are 2 different discount available.  To learn more about them, visit the Shakeology Discount Page
Where Is Shakeology Available?
As I mentioned previously, Beachbody is the company that makes Shakeology.  Beachbody products are not available in stores.  You need to order through a Team Beachbody Coach (Like Me).  That is why this page was created.  There are a few reasons that you must order these Vegan Shakes through a coach.
The coaches are able to answer a lot of the questions that you may have about the products
Most people that order Shakeology, or a fitness program, are looking to get healthy.  The coaches are here for support.
The coaches care, which is why they have so much luck building their Team Beachbody business.
Anybody can become a Team Beachbody Coach.  You DO NOT need to be a trainer, fitness expert, nutritionist, or even in be in great shape.  You just need to be motivated to help others.  If you are a vegan, chances are that you know other vegans.  When you try these vegan protein shakes, you are going to be blown away.  You are going to recommend them to others.  Chances are you will even recommend them to your non vegan friends, since they are so good.  Why not get paid for your referral?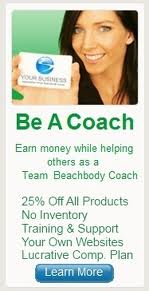 YOU can be a coach!  You can literally  build a business that changing people's lives! Whether you want to simply focus on Vegan Shakeology, or you want to go all out and promote the fitness programs, becoming a coach can change your life!
YOU are your own business.  That means that you work your business on your time
You receive a 25% discount on all of the Beachbody fitness programs, and of course, Shakeology!
You have an incredible support team to help you, including myself (if you sign up through this page, making me your coach), your fellow coaches, and Team Beachbody's support center, which is amazing.
You earn an incredible 25% commission on all retail referrals.  IMPORTANT – You DO NOT need to have ANY overhead as a coach.  You do not buy products, and then carry them around trying to sell them (unless you want to).  As a coach, you receive several websites from Beachbody.  You simple direct people to your site.  If they buy one of the Vegan Protein Shakes, you make a 25% commission.  If they buy a fitness program, the same happens.  Beachbody takes care of everything, including payment processing, and shipping.   This is a simple way for anyone to break into the health and wellness industry, make some extra money, and help change the lives of people across the United States, and around the world!
If you are interested in becoming a coach, simple click the picture up to the left.  If you are ready to order Shakeology, and do not want to become a coach, all that you need to do is
Shakeology Discount
If you are like me, you like to get the best possible deal when you buy something. Who doesn't? If you are looking to save on these incredible Vegan Protein Shakes, then watch this quick video.

If you are interested in learning more about these discount, CLICK HERE.