People have been asking for years, Is Shakeology Vegan?  Well, it is now!  Vegan Shakeology is available through Team Beachbody!
Introducing Tropical Vegan Shakeology


Team Beachbody recognized the growing number of vegans, and wanted to make a drink to meet their needs.  In comes Tropical Shakeology, which is the first ever Vegan Shakeology!  The vegan diet is often a very difficult one to live with, especially if you want to get all of your necessary nutrients.  Supplements are usually used to make up what they are missing in their diet.  Shakeology has been considered by many, not only the healthiest supplement on the market, but the healthiest meal of the day.  Unfortunately, there was never a Vegan Shakeology available.  Now there is!!
Check Out Tropical Vegan Shakeology
Tropical Vegan Shakeology Is Now Available!
CLICK HERE To Order Vegan Shakeology 
Beachbody has been working on Vegan Shakeology behind the scenes for some time now.  If they just rushed the product, it would have been released awhile ago.  That is not how Beachbody works!  They tested, revamped, tested, revamped, and kept on working with it until they created Tropical Vegan Shakeology.  Now, it is ready to go!
Is Chocolate Shakeology Vegan?
Up until recently, the answer was no.  Now, while there is still the original flavor available, there is also a Vegan Chocolate Shakeology.  This is huge for the chocolate lovers out there.  All of the taste, but 100% vegan friendly!  This is the second Vegan Friendly Shakeology Flavor, but I guarantee that it won't be the last.  While you are here,  I suggest before you order your Vegan Shakeology you sign up for your FREE Team Beachbody Account
 Once you have signed up, ORDER VEGAN SHAKOLOGY HERE
If you have an interest in promoting Vegan Shakeology, visit How To Become A Team Beachbody Coach
The Vegan Shakeology Protein Breakthrough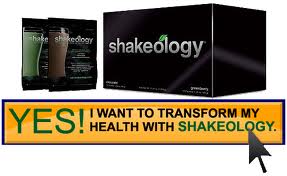 If you have ever tried vegan proteins, you know that they are not exactly known for being great tasting. This presented a real challenge for Beachbody. Insisting on delivering a delicious flavor, they kept on researching, tweaking, and recreating the formula. Finally, BREAKTHROUGH! Fermented Sprouted Brown Rice! That was the product that got Beachbody to the point where they are now able to launch Tropical Vegan Shakeology, and later, Chocolate vegan Shakeology.