The 2012 Coach Summit is going on right now, and they
Are letting out a ton of great info.
1st – The newest flavor of Shakeology, Chocolate Vegan, will be
Released this coming Tuesday (June 26th)
2nd – Another program sequel is coming. Insanity The Asylum 2 will
Be coming this fall
3rd – Body Beast just launched
4th – The first ever "Coaches Cup" will be held next month.
What does any, or all of that have to do with you? Well, there are
A few different ways that this information can impact you.
1st – The new Shakeology flavor. If you are interested in, what many
People call, "The healthiest meal of the day", check it out!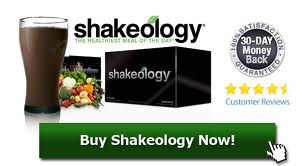 2nd – If you are looking to try out any of the Beachbody fitness
Programs, from P90X and Insanity to Les Mills Pump or Body Beast,
Just browse this site!
3rd, this is the big one. I am looking for some new coaches to work
With. This is truly a win win situation. I bring some new coaches
Onto my team, which is good for me. I only benefit when my coaches
Succeed, which is why it is a winning situation for you. Any coaches
That join my team by June 30th are going to be in for a real treat.
I am going to be teaching them REAL marketing, and how to build a
Successful business. This is not going to be me teaching you how to
Contact strangers in the mall. We are talking SEO, REAL list building,
Article and video marketing, building a website, keyword research, and
Much more. You are going to learn everything that you need to learn
To build a successful business.  LEARN MORE HERE
The Catch? OK, here it is. A lot of people want to learn how to build
A real business. The problem is that they take on too much too fast,
And they do not know where to begin. They get frustrated, and they
End up giving up. Again, I came up with another win win situation.
When you get started as a coach, I will teach you the basics, and
How to get your first sale. If you take what I teach you, and you
Apply it (I will even help), then I will teach you the next step.
There will little qualifying steps. The more that you do, the more
That you will learn. This will help keep you from getting overloaded,
And it will keep people from signing up to learn all of my secrets,
Doing nothing with Beachbody, and running off to do something else.
The skills that you will learn can absolutely be used in pretty much
Any business out there. I encourage you to take the skills and use
Them elsewhere. However, to protect myself, and make sure that I am
Also receiving some benefits from this partnership, I will teach the
Skills as you build your Beachbody business.
So, if you are interested in learning how to build a real business,
Then get signed up as a Team Beachbody Coach on my team, just

Shoot me an email, let me know that you are signed up, and we will
Set up a game plan for your business.
Yours In Success
Joe Malone