If you have ever used a Beachbody program, you have heard about becoming an Independent Team Beachbody Coach.  Chances are that you have a lot of questions, and I am hear to answer them.
How do I get started?
What exactly do I do?
Can I really make money?
It Beachbody a scam?
I am about to answer all of those questions, along with offering you a chance to get certain benefits that 99% of Beachbody coaches know nothing about.
How To Become A Team Beachbody Coach?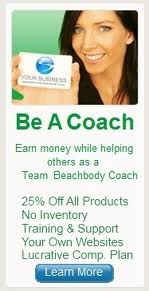 The actual sign up process is very simple.  It takes about 10 minutes, and you will be ready to start making money as soon as you are done.  You will have 2 different options when you sign up.  The first is simply signing up, which will cost you about $40.  For that you receive start up materials, and they literally set up your virtual business for you.  You receive 3 websites, and a complete back office that handles all of your records.  The second option is to start with a Challenge Pack.  These packs include a fitness program, along with a bag of Shakeology.  You receive them at a BIG discount, and they waive the $40 sign up fee.  I highly suggest that every coach starts with a Challenge Pack, but it is not required.
To sign up, simple click
Become An Independent Team Beachbody Coach
and follow the simple steps.  
IMPORTANT – When you go through the sign up process, be sure that it lists your referring coach as Joe Malone!  
I am going to cover some special benefits that coaches on my team receive, but I can only offer them to coaches on my team.  
To assure everything goes through properly, email me once you finish getting signed up.
  You will notice that the word "independent" keep coming up.  I emphasize that word to get a very important point across.  As a coach you are NOT an employee of Beachbody.  You are an
Independent Beachbody Coach
,
which means that you are essentially your own business.  That scares some people, but believe me, it is a VERY good thing!  While you are your own business, you are also a part of my
TEAM.  
That means that myself, along with the other coaches that I work with are here to help you.  You decide how much work you put in, and you receive the benefits of business ownership (I cover that in detail with my team coaches)
What Exactly Do Coaches Do?
Again, this is where "independent" comes into the term "Independent Team Beachbody Coach".  You have the freedom to build your business the way that you want.  There are certain rules that you can not break, such as selling the products on Amazon, but for the most part, you have the freedom to build YOUR business the way that you want!  Also, this is where being a part of my team has special benefits.  99% of Team Beachbody Coaches build their business simply by talking to people, whether in person or on Facebook.  That is great, but you are seriously limiting your potential.  Also, if you are the kind of person that has trouble talking to people, that can be tough.  I teach my coaches techniques to have customers literally coming to you, and how they can make sales to people across the country that they have never even met.  IMPORTANT – You DO NOT have people order from you, then you get the program from Beachbody and have to ship it off.  IF someone orders through you, they simply order through your Beachbody website, and Beachbody takes care of the rest!  You never even need to see the program.  They process it, ship it, and PAY YOU!  You referred the sale, you make the commission!
Can I Really Make Money As A Beachbody Coach?
This is a question that I hear a lot, and the simply answer is YES!  Here is a great video from Beachbody.  Below it, I will cover the main parts of making money with Beachbody.

OK, here is what you need to know.
You receive a 25% discount on Beachbody products (Fitness programs, Shakeology, Ultimate Reset, etc).
You earn 25% commissions when you refer products.
You make additional bonuses my helping other coaches promote the products.
That is really what you need to know to get started as an Independent Team Beachbody Coach, and to start making money!
Is Beachbody A Scam?
A lot of people see the part about helping other coaches and they think pyramid scam.  Beachbody is a reputable company, and there is nothing illegal, immoral or unethical about them.  They use the network marketing model to build their business simply because it is the most effective way to do so.  You do not make money just buy recruiting coaches.  In fact, when you pay the $40 to sign up, I make NOTHING from that.  Unless I help you start making money, I receive nothing from you becoming a coach.  That is the way that network marketing is supposed to work.  It promotes people working together.  I want to make money from you becoming a coach, so guess what.  I am going to do everything that I can to help you make money!  The people that say that Beachbody is a scam are the same people that will tell you every network marketing company out there is a scam.  They are a reputable company, hold an A+ approval with the BBB, and yes, you can money with them!  If you are serious about getting started, I am serious about helping you build a real, profitable business, and helping you help people get into the best shape of their lives!