Wondering about the Team Beachbody Coach Scam?  If you are considering becoming an Independent Team Beachbody Coach, this page is a MUST READ!  I am about to tell you everything that you need to know about the opportunity, and help you decide if it is a scam, or if it is for you.
Is Team Beachbody Coaching a Scam?
The term "scam" implies that they are making false claims, doing something illegal, unethical, or immoral.  So, is it a Team Beachbody Coaching Scam, or a legitimate business opportunity?
False Claims – Beachbody does not make any claims about the products, pricing, or business opportunity that are not correct.  They lay out the commission plan clearly, and give you an opportunity to cancel your partnership at any time.
Illegal – A lot of people look at companies like Team Beachbody and think that what they are doing is a scam.  The term "pyramid" is often used.  The correct term is "network marketing", and there is nothing illegal about it.  It is a very common, and very effective business model.  You can draw out any business out there and get a pyramid shape.  That does not make the company a scam.
Unethical/Immoral – These terms imply that they are doing something that misleads others, or does harm to people.  Beachbody's products are designed to help people get healthy, and the coaching opportunity combines that goal with helping people make extra money.  There is nothing unethical or immoral.
The Facts
There is NO Team Beachbody Coach Scam!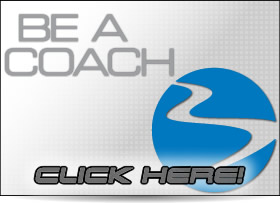 The problem is that most people do not know how to effectively make money with Beachbody, or any network marketing company.  That is where I come in.  My name is Joe Malone.  I am an Independent Team Beachbody Coach, and I want to help you make money as a coach.  Why?  There are 3 Reasons.
I have a background in Physical Education.  I went into the field to help people live happier, healthier lives.  Beachbody is a great way to do that, and the more coaches that we have, the more people that we can help.
I struggled for a long time with network marketing.  I remember my first check.  It was in 2004, and was $8.64.  That was for a month, and was the 3rd biggest check that I received for that whole year.  I struggled, and it sucked!  Since then, I have learned from some of the best marketers out there, and have created a larger, more consistent income.  I want to help others avoid those struggles, help them make money quicker, and help more people get healthy.
When you make money, I make money.  Yes, I love helping people get healthy, and I love helping people make money.  I did get started in network marketing to make money though, and continues to be a goal.  When you Join My Team as an Independent Team Beachbody Coach, I benefit by helping you make money.  That is why I share my techniques (which are ones that 99% of coaches know nothing about), and I work hard to help you.


If there is nothing illegal about it, why have people called it the Team Beachbody Coach Scam?
There are 3 reasons, and they are the same reasons that people claim any network marketing company is a scam.
The first is simple.  Ignorance!  99% of people in this world knnow nothing about network marketing, but they have heard the term pyramid scam before.  They see a company that involves recruiting other people and assume that it is illegal.  The truth is that it is not illegal, and is actually one of, if the not most effective way to build a business.
People have failed at it.  I remember when I started in network marketing.  I joined Quixtar which is the same company as Amway.  If you want to talk about a company that has been blasted as being a scam, Amway is the first company people talk about.  The truth is though, it is not a scam.  They are a reputable company, offer great products, and have helped many people become financially free.  A TON of people got involved with them though, and didn't make money.  Since they failed, they assume the company is a scam.  That is one of the big reaqsons you may hear someone mention the Team Beachbody Coach Scam.  They signed up, didn't make money, gave up, and blame it on the company being a scam.  The truth is, it was not the company, it was them.  They failed, and don't want to accept responsibility for it.
The final reason is that they are working for a competitor.  One of the most common ways people try to build up their business is by putting down the competition.  If you can make them look bad, it makes you look that much better.  Personally, making up things about another company is not something that I believe in.  It is unethical, and it will come back to you in the end.  That does not mean that you can not compare the companes and offer your honest opinion.  Most people take it too far though.
I have a background in Physical Education.  I spent 4 year in college learning how to teach people to live healthier lives.  there are plenty of companies that I could have partnered with, but I went with Beachbody.  Why?  Because I believe that they are the best, both in terms of having the ability to help people get fit, and in terms of income potential.  If you hear someone say it is a Team Beachbody Coach Scam, they really don't know what they are talking about.  The BBB gives them an A+ rating for a reason.  Now if your chance to become a coach.  You can start making a difference, and start making extra money as soon as today.  To get started