TEAM BEACHBODY HAS ARRIVED IN THE UK!!!
It has finally happened.  Beachbody is Now available in the UK!
This page if full of answers to questions you may have.  If you have any questions, please contact me, I will be happy to help.  Now, let's look at…
So, if you are ready to get started, here we go.
How to Become a Team Beachbody Coach in the UK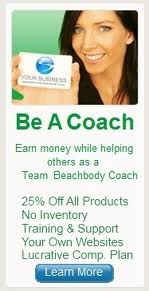 The actual signup process is extremely simple.  You CLICK HERE, fill out the information, and you are ready to go.  It really is that simple.  Once you finish the signup process, you are officially a coach, and can start enjoying the benefits, including a 25% discount on programs and Shakeology, 25% commissions when you refer others to a program/product, and bonuses for building a team of coaches!

How much does it cost for a UK resident to become a Team Beachbody Coach?
A Business Starter Kit (the lowest priced option to sign up) costs £39.95.  This option enrolls you as a coach, but does not include any products, such as fitness programs and Shakeology.
The Business Starter Kit fee is waived if you purchase a Challenge Pack during enrollment. After enrollment, there is a Business Service Fee of £15.95.  This fee is charged monthly beginning 30 days after enrollment. IMPORTANT – you are NOT required to buy products to sell in order to become a Beachbody Coach or to earn a commission.  When you become a coach, you will receive a coach website.  If someone goes to your website and orders a product, YOU earn a 25% commission.  However, you must SIGN UP first.  Also, don't forget to join the Team Beachbody UK Facebook Group. 
What do I get for my Business Service Fee as a Beachbody Coach?
The £15.95 provides you with access to the Coach Office (training and reports to help you manage and grow your Coach business). Additionally, it allows you to create a replicated (but personalized) website, which is used to sell directly to customers, and more!

How to Order Shakeology in the UK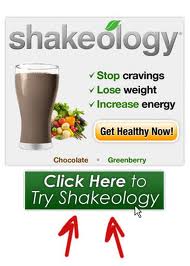 This has been a sensitive topic for awhile.  I have had people asking for years for Beachbody to sell Shakeology in the UK.  Now, it is just a click away.  Below are the different flavors that are available in the UK.  Simply click on the flavor that you would like to order.
Are there any Shakeology Discounts in the UK?
Thankfully, the answer is YES.  While retails cost of Shakeology is £129.95, coaches receive a 25% discount.  That means that you only pay £97.46.  But Joe, I need to pay £15.95/month to be a coach.  True, but you are saving £22.49, which means that you are still saving about £7.  That may not be a huge Shakeology discount, but remember the 25% commission you can earn.  So, if you become a coach and refer someone to Shakeology, you earn £22.49 every time they order!
CLICK HERE FOR YOUR SHAKEOLOGY DISCOUNT
How to Order Beachbody Programs in the UK
If you have been following Beachbody, you know that we have a TON of awesome fitness programs.  Personally, I suggest Beachbody on Demand over ordering individual programs.  It allows you to instantly access a variety of full workout programs, in addition to workouts that do not come with programs that you order on DVD.  If you are interested in checking out Beachbody on Demand.  Here is a glimpse into what you get.

CLICK HERE TO JOIN BEACHBODY ON DEMAND
If you are not interested in Beachbody on Demand, and would prefer simply ordering an individual program, CLICK HERE.
MORE HELPFUL LINKS:
U.K. Price List & Product Links Form
Please comment below if you have any questions that I did not answer about Beachbody in the UK.  Have a great day!