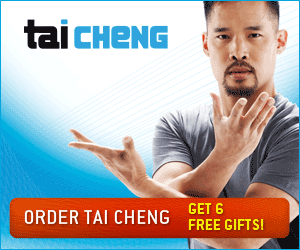 Tai Cheng Review – A new direction for Team Beachbody.  When most people thing about Team Beachbody, they think about intense, heart pounding workouts.  Well, if you have ever done Yoga X, you know that you can get an incredible workout without lifting weight, running, jumping, or cranking your heart rate to 150.  In my Tai Cheng Review, I am going to give you my professional opinion about this program, and whether or not it may be for you.  So, if you are ready for the facts, keep reading.

Watch This Quick Video To See What Beachbody's Tai Cheng Is All About
My Tai Cheng Review
There are a lot of people out there that insist that lifting weights is
the only way to get stronger.  There are other people that think cardio is the only way to get in shape.  Well, millions of people around the world practice Tai Chi and Qi Gong, and they do it for a reason.  THEY WORK!  I admit that I love doing workout where I am pushing my body to the limits.  I have done both P90X and Insanity The Asylum, and I loved them both.  I am an athlete, and I believe that working hard like you do in those programs pays off big time!  I am also educated on fitness (I'm a New York State Certified Physical Education Teacher), and have been around long enough to know that working harder and working smarter are 2 very different things.  That is why I hope that you take something important away from this Tai Cheng Review.  This program is great for getting into shape.  It is low impact, so almost anybody can do it.  Most people honestly can not handle some of the more intense programs out there.  They try them, they get discouraged, and they give up.  Tai Cheng will help you get fit, and while it is challenging, it does not psh your body as hard as P90X, Insanity or Les Mills Pump.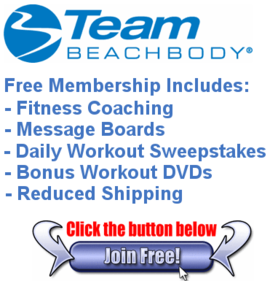 Throughout my athletic career, I have competed in some pretty intense competitions.  Have you ever heard of an Icosathlon?  Don't worry, most people haven't.  Basically, it is a double decathlon.  20 different events over 2 days.  My training used to consist of lifting, running and jumping.  That is a very common combination for track athletes to use in training.  Unfortunately, my hamstrings did not benefit much, and I ended with a hamstring pull that simply would not heal.  For 3 years, it was an ongoing problem.  Then I started to research different training methods.  That is part of what led me to writing this Tai Cheng Review.  I wanted to train, not only to be stronger and faster, but to be more flexible, have better balance, and to be more focused.  I began to do some yoga, and even Tai Chi.  What a difference!  Tai Cheng is an incredible blend of 2 styles, that involve low impact movements, but delivers big results.  Typical training may give you results, but it also does a number on your body.  I am glad that I learned to train smarter now, and not just beat my body up.  I am about to turn 30, and I am in the best physical and mental shape of my life.  I am hoping my Review of Tai Cheng will help you see how benefitial Tai Chi can be.   The sooner you understand that you need to work both your body and mind, the sooner you will get into the best shape of your life.

Mental and Physical Fitness – Tai Cheng Review 
With Tai Cheng, you are not simply getting a physical workout.  You are learning ancient arts that people have been using for thousands of years.  Yes, you will become physically stronger.  You will also gain a level of focus like you have never known.  If you look at the areas of the world where people have the longest lifespans, you will find people doing Tai Chi and Qi Gong.  When you are focused, and you can truly control your mind, you will be less stressed, more confident, and will have an incredible feeling of self worth.  Do not limit yourself to only working your body.
Is Tai Cheng For You?
I can answer that question without knowing a thing about you.  YES, Tai Cheng is for you!  That is the beauty of this program.  It is low impact movements, can be incredibly relaxing, and my Tai Cheng Review is that anyone can honestly benefit from this program.