OK, here are the details.  Once in awhile something happens in business that gets under your skin.  If you have ever been involved in a network marketing company, you know how aggravating it can be to talk business with someone, and then have them end up joining a different team.  Well, that just happened to me.  Someone came to me about a business, I spent a lot of my time explaining everything about it, helping them make a decision, and then, BAM! they end up joining someone else's team.  I could sit here and go off complaining, but I have a better idea.
I planned on having that new coach, and now I don't.  Nothing that I can do will change that, BUT I can use it for motivation.
Here Is The Offer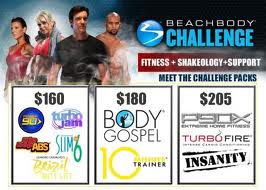 Today Only (Yes today, Monday, June 11th) – If you join my team as a Team Beachbody Coach, 2 things are going to happen.
I am going to build you a personalized blog for your business.  Typically, I only do this for people that sign up with a Challenge Pack.  Today, I will do it for any coach that joins my team.
If you join with a Challenge Pack, your coaching fee is waived.  That is not today only, that is all of the time.  BUT, today only, I am sweetening the deal.  If you sign up today, I will personally send you the $40 that you would have paid to become a coach.  So, not only are you getting a great deal on the Challenge Pack, and having the coach sign up fee waived, but I am going to send you $40 directly to your Paypal account.