In a world where fitness is a multi-billion dollar business, it is often difficult to find high quality products that actually work. In 2013, Beachbody, the company behind P90X, Insanity, The 21 Day Fix and more, decided to partner with Les Mills. You had the top creator of at home fitness programs partnering with one of the biggest names in class fitness. Les Mills runs classes all around the world, and helps millions of people get fit.
The partnership was a simple one. Beachbody produced the videos using top Les Mills certified trainers. This brought the high quality workout that people were used to receiving from Les Mills in the gym into people's homes. The results was 2 amazing programs. The first was Les Mills Pump, which is based off of the gym based program, Pump. This was a weight based program that focused on light weight, high reps, and some awesome music to help get you through it all. The second program was Les Mills Combat, which was based on the Combat classes. Both programs created some amazing success stories.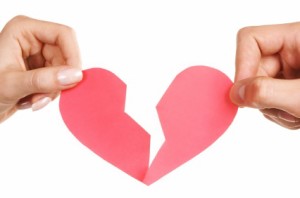 Unfortunately, after approximately two years of partnership, the 2 companies have decided to go their separate ways. While there was some success, the sales numbers did not reach what the companies were hoping for. With the millions of people that take Les Mills classes around the world, and the millions of people that use Beachbody program, they were expecting a bigger outcome than they received.
There are several reasons that I believe that the partnership failed. For starters, Beachbody limits their shipping to the United States and Canada. While Les Mills is big there, they have a huge following in Europe and Australia. By not shipping overseas, they missed out on the biggest fan base that the classes have. Second, during the time when Pump and Combat were released, Beachbody also released The 21 Day Fix, Body Beast, P90X3, PiYo and Insanity Max 30. They were creating their own competition against the Les Mills programs.
Since the amazing success of P90X, Beachbody has been trying to create more programs that will have the incredible following that made P90X the top selling fitness program in the world. While it has not provided a program to match that success, it has led to the creation of body weight based programs, a tai chi based program, a weight based program, a mixed martial arts based program, and more.