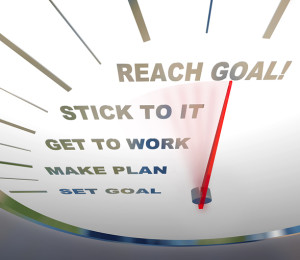 This article is to help you set and achieve your 2014 New Years Resolutions.  It will focus on both fitness and financial goal setting, and help you get off to the right start.
Start with your FREE Beachbody Membership HERE.
Setting Your 2014 Fitness Goals
I have always been a fan of the SMART goal setting formula.  There are a few different ways that people look at that Let's look at how you can use it here.
SMART Fitness Goals
S – Specific – Do not just say, "I want to lose weight in 2014".  How much weight do you want to lose?
M – Measurable – A lot of people say, "I want to lose 20 pounds".  GREAT!  However, they don't actually get their starting point, which makes it impossible to know when they have lost the 20 lbs.  You may not like what you see when you step on the scale, but it is a crucial first step.
A – Attainable – If you are going to achieve your goal, it needs to be something that means something to you.  The more that you care about it, the more attainable it is, since you are more likely to stay focused on it.
R – Realistic – If you weight 300 lbs, you are not going to be 135 and tone in June for the beach.  I'm sorry, but that is not realistic.  I like to tell people to strive for 10 lbs per month.  That is a nice healthy number, and is very attainable if you take your fitness seriously.
T – Time Specific – "I want to lose weight".  OK, how much?  When do you want to lose it by?  I suggest setting smaller goals that lead up to your bigger goal.
Here is an example.
Mary wants to lose 30 lbs between January 1st and June 1st.  That means that she has 5 months.  So, I would advise her to set a goal of losing a minimum of 6 lbs by February 1st, 12 lbs by March, 18 lbs by April 1st, and so on.  That splits it into nice even numbers, and makes it easy to track her results to see if she is on pace to achieve her goals.
All of that is great, but it leave out 1 VERY important questions.  HOW?
If you have fitness related goals for 2014, let's talk about HOW you are going to achieve them.  Whether you goal is to lose weight, build muscle or tone, there are 2 major aspects, which are exercise and nutrition.  The easiest way to handle your exercise and nutrition is with a Beachbody Challenge Pack.  They include;
Fitness program – P90X, Insanity, Les Mills Pump and more.

Shakeology – The healthiest meal of the day.
Nutrition guide – You will receive a nutrition guide that is specifically designed to work with the fitness program that you have selected.
Accountability – You will be able to document all of your workouts.
Personal coaching – You will have a Beachbody coach assigned to answer your questions and help you achieve your goals.  Ordering your Challenge Pack through this page makes me your coach.
And MORE!