Body Beast, Beachbody's first program dedicated to mass gain, is coming this summer.  Beachbody has been lighting up the fitness industry with some incredible products lately.  Since December 2011, they started with P90X2.  They followed that with Les Mills Pump and Tai Cheng.  Now, Body Beast is on it's way.
What Is Body Beast?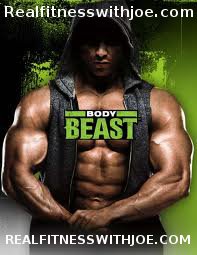 Body Beast is the first mass gain dedicated program fro Beachbody.  They partnered up with Sagi Kalev, a world class bodybuilder, to create a program that will revolutionize the industry.  No more need for expensive gym equipment, over priced, and often harmful supplements, and of course, no steroids, which many people think that you need to gain mass.  Body Beast is a fitness program and nutrition plan designed to deliver.  Considering the outstanding reputation that Beachbody has for creating the best fitness programs on the market, Body Beast is sure to be a success.
How Much Does Body Beast Cost?
Beachbody and Sagi are putting the finishing touches on the program still, so the official price has not been released yet. What I can tell you is that no matter what the price is, this is going to be the cheapest place to get it.  Check out the details on the Body Beast Discount.
When Is Body Beast Available?
As of right now, all that I can tell you is that Body Beast will be available at some time this summer.  The official release date is still top secret.  If you would like to know as soon as the Body Beast Release Date is announced, take 1 of the following steps.
Sign up for a FREE Team Beachbody Account
The membership will get you some great benefits, and you will know as soon as the official release date is announced.  By becoming a coach, you will get a 25% Body Beast Discount, plus be able to make money promoting Body Beast, along with the other Team Beachbody fitness programs.