Beachbody Holiday Sale
Are you ready for some serious Beachbody savings?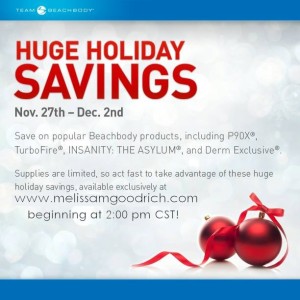 admin
Hello Everyone, Joe Malone here. I have a background in Physical Education and coaching, along with network marketing. My passion for helping people live happier, healthier lives. Using this fitness blog, I help people find ways to become more physically fit, and if they desire, financially fit too. Thanks to the incredible opportunities that come along with network marketing, I can help people partner with Team Beachbody, creators of the top selling fitness program in the world, P90X. Also, for people looking for an opportunity to grow with a new company, I help people partner with Body FX, a brand new fitness based company that is looking aggressively for distributors.