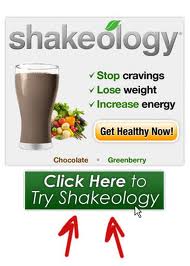 People have been asking for years, "Is Shakeology Worth It?"  At a retail price of $120/month, it seems like a lot to pay.  When you break it down to a daily price, it makes more sense, totalling $4 a day.  For what you get, that is a good price.  However, Beachbody has just announced that as of April 1st, 2013, Shakeology will be going from $119.95 to $129.95.
IMPORTANT – You can avoid the price increase by acting now.  By CLICKING HERE and ordering Shakeology on Home Direct BEFORE the price increase, you will lock in the current price.  Not only will this save you the additional $10/month on your shakes, but you also receive free shipping when you are on HD.  All together you will end up saving over $200/year over what new customers will be paying.  That is a HUGE savings, so act now!
If you are serious about your health, you can turn it into a business by Become A Team Beachbody Coach.  Even if you do not want to build a business, if you are going to be ordering Shakeology, it pays to be a coach.  You receive a 25% discount off all Beachbody products, including Shakeology!  Even though there is a fee associated with becoming a coach, by the end of your second month you will have made it up with your savings.  To learn more, visit The Shakeology Discount Page.