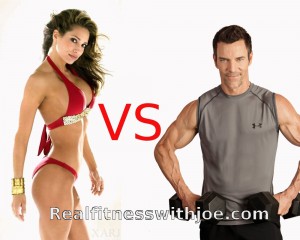 This article puts JNL Fusion vs P90X to help you decide which one is the right one for you.  It will look at the workouts, the company, the price, everything that you need to know to make your decision.  Let's get started.
JNL Fusion VS P90X – The Price
This is obviously the easiest thing to compare, since it is a straight forward number.  Both programs retail for the same price, which is $120.  However, there are ways to save.  P90X is a program from Team Beachbody, which is a network marketing company.  That means that you can partner with them to promote the products.  As a Beachbody coach, you receive a 25% discount on P90X, along with all of  Beachbody's programs and supplements.  To learn more, visit How To Become A Beachbody Coach.
JNL Fusion is also part of a network marketing, Body FX.  Unfortunately Body FX does not give their reps a discount, which means that if you want a program, you must pay retail.  To learn more about JNL Fusion and Body FX, CLICK HERE.
How Do The Workouts Compare?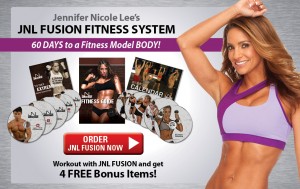 When it comes to the JNL Fusion vs P90X workouts, everyone is wondering how they compare.  Since I have used both programs I can give you the low down.  So, here it is.  What you need to understand is that they are 2 different types of workouts.  JNL Fusion focuses on mixing cardio and strength training bursts to keep you in your target heart rate zone.  By strength training in your target heart rate zone, you are maximizing your fat burning while building long, lean muscles.  P90X focuses on the strength training aspect.  Tony does keep the breaks short though, which helps keep your heart rate more elevated than standard strength training, just not as high as JNL Fusion.  

Both programs will wipe you out, just in different ways.  If you are looking to lose a lot of weight, I personally think that JNL Fusion is the better choice.  If you don't have a ton of weight to lose, but you want to focus on strength and toning, you may want to try P90X.

If you are really on the fence about which program to buy, this offer may help make your decision.  Beachbody offers a combination package called a Challenge Pack.  It includes P90X (retail $120) plus a month supply of Shakeology (retail $130) for $205.  In addition to that, if you would like to become a Beachbody coach, the $40 start up fee is waived if you buy a started pack.  That is a little incentive that Beachbody offers.  If you are not looking for anything extra, the JNL Fusion vs P90X decision comes down to what you are looking for.  There is one more BIG difference between the 2 programs.  Let's look at what it is.
P90X vs JNL Fusion – The Time Commitment
There is a big difference that may affect which program you decide to order.  The length of the workouts is very different.  The P90X workouts are about 60 minutes, while the JNL Fusion workouts are about 30 minutes.  If time is a factor, JNL Fusion has a huge advantage with the length of the workouts.
Which Program is Better For Men/Women
Both workouts can be effective with weight loss for both men and women.  I think that P90X is marketed more towards men, while JNL Fusion is marketing towards women.  Having done both, and having a background in fitness, both programs can be effective for both.