Thank you for taking a few minutes to learn about Operation Christmas Child, a project we are participating in through our church this holiday season.  From now until November 20th, for every fitness program or bag of Shakeology sold through this site or Livelovegetfit.com, a box will be donated.  For every Challenge Pack sold, 2 boxes will be donated.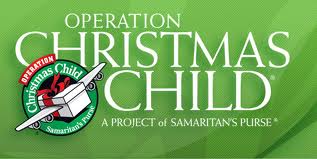 Operation Christmas Child has been delivering shoe boxes full of goodies (hygiene items, school supplies, small toys) since 1993 and, last year, was able to deliver the 100 millionth shoebox. They're not stopping now. In fact, we're trying to increase the amount of shoeboxes going out, as each one not only includes the contents the packer chooses to include, but "The Greatest Journey", the discipleship and evangelism program of Operation Christmas Child. Following the surprise, fun, and excitement of opening their shoeboxes, which, in some cases, are the first gifts a child has ever received, they are exposed to a 12-lesson Bible Study to help connect them to the teachings of Jesus Christ.

We will be filling a few boxes ourselves, however, we would love to be able to do more. The cost includes $7 for packing and shipping the box to one of many nations Operation Christmas Child Serves, plus the contents of the box. If you would like to send out a shoebox but don't have the time to shop, pack, and drop off, we'd be happy to do it for you with the monetary contribution you provide. If you'd like to either find the regional contact in your area or build your own box online (you pick the items to include and volunteers will pack the gifts and ship them), visit www.samaritanspurse.org. We hope you'll consider contributing to this amazing cause. We will be accepting any contributions through Friday, November 22, 2013, as we will need time to shop, pack, and deliver by the 24th. Anything you can give, no matter how big or small, is appreciated!  Please Click The "DONATE" Button Below The Video To Help Change A Child's Life
Please take the time to watch this short video, which gives
an overview of Operation Christmas Child. Thanks so much for your consideration!
In love and faith,
Jessica and Joe Malone