Is Shakology Vegan Friendly?  Yes….and no.  Let me explain.  Up until February 2012, Shakeology was available in to flavors, Chocolate and Greenberry.  While both of those flavors are vegetarian friendly, they were not vegan friendly.  This is where Tropical Vegan Shakeology comes in.  It is the first vegan friendly Shakeology.
The amount of work that went into the creation of this product is incredible.  The science behind is mind blowing, and is going to revolutionize the way that vegans look at protein sources.
Here is a quick video to show you Vegan Friendly Shakeology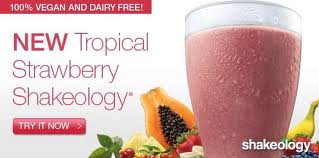 So, to answer your question, "Is Shakeology Vegan Friendly", YES! It was not an easy task, but Beachbody pulled it off. It actually took years of research, trial and error, and of course, taste testing, to create the formula. One of the hardest challenges was finding a vegan protein source that actually tasted good. The breakthrough came when they came across fermented sprouted brown rice.  This is the ingredient that allowed them to get the protein that they were looking for, keep it vegan friendly, and still make it taste great!
Here is quick video about Vegan Friendly Shakeology?