It kills me, but they say that holidays are the most stressful time of the year.  We are supposed to be celebrating, but instead we are stressing ourselves out.  Here is a great article about beating those holiday blues.
How to Beat the Holiday Blues
By Kara Wahlgren
We know, we know, it's the most wonderful time of the year. But sometimes the holidays can be too much. Too much spending, too much traffic, too much figgy pudding, too much face time with crazy relatives, too much with the questions from Aunt Betty about your love life, too much stressing about your impending New Year's resolution, too much brooding over the resolutions you didn't keep last year . . . sorry, are we stressing you out? Anyway, it's no surprise that some people find themselves feeling anything but holly-jolly this time of year. If you find yourself in a grinchy or blue mood, here's how to get your holiday spirit back.
Lower your expectations
You might not find that sentiment printed on a Hallmark card anytime soon, but it's easy to fall into a funk when you're expecting your holiday to be Pinterest-perfect. "People often put a lot of pressure on making the holidays perfect, and this stress can bring us down and have us feeling worn out," says Erik Fisher, PhD (also known as "Dr. E"), a psychologist and emotional dynamics expert in Atlanta. If your happiness depends on your family acting like they're a living, breathing Norman Rockwell painting, your apartment resembling the Pottery Barn catalog, and your soulmate magically appearing under the mistletoe, you're bound to be disappointed. "In the end, it's not about the things you get or give—it's about the quality of time that you spend." Focus on the simple things that make your holidays special, even if it's just inviting a friend over for eggnog or watching Elf on repeat.

Avoid your biggest annoyances
"If you tell your doctor that your head hurts when you hit it with a hammer, he's probably going to tell you to stop hitting yourself with a hammer," Dr. E says. So if there's a particular tradition you're dreading, figure out how to make it less draining this year. "For loneliness, reach out to others," says Stephen Josephson, PhD, a cognitive behavioral psychologist in NYC. "For money stress, create a budget. If traveling to be with family has traditionally resulted in conflict, consider staying in a hotel as opposed to being in someone's house." These small changes can make it easier to stay in good spirits.
Take care of yourself
It's below freezing outside, you have a million things to do, and your coworker just left a heaping tray of gingersnaps in the break room. Suffice it to say the holidays can derail your healthy habits pretty quickly. "Because of the holiday time crunch, people don't feel they have time to keep up with everything, and exercise can be the first thing to go," Dr. E says. "But exercise is a great way to battle the blues. Make time to keep up with it." While you're at it, watch your added sugar intake and keep your hot buttered rum intake in check. "Increased food and alcohol intake can impact your mood, so work on managing excesses," Dr. Josephson says.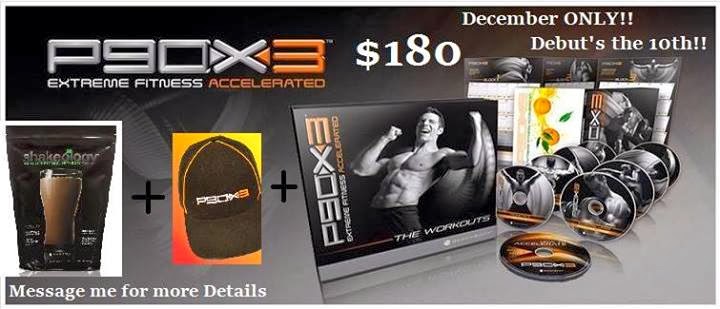 Watch for warning signs
If you still can't seem to shake the holiday blues, it might be more than just a seasonal funk. "When your mood lasts for longer than a few weeks or carries on through the New Year, this may be more than the blues," Dr. E says. One in four Americans suffer from a mental illness, and an estimated 14 million Americans suffer from Seasonal Affective Disorder (SAD). It's a form of depression that strikes during the bleak winter months.1 "Some of the signs include an increase in carb cravings, sleep, social isolation, and a decreased interest in activities," Dr. Josephson says. SAD can often be treated effectively with light therapy, so talk to a medical professional if you think your holiday blues are a sign of something more serious.
Source:
1. Are You Sad This Winter? Coping with Seasonal Affective Disorder
My Bonus Tip
This article was missing one crucial tip.  I understand that the writer needed to be careful not to offend anyone, but this is my blog, so I don't hold back.  Keep you eyes focused on what this season is actually supposed to be about, Jesus!  We are celebrating the birth of the only man to ever live a sinless life, who loved YOU so much that he gave his life for you, and me, and all who desire to know him.  He lived His whole live serving others, doing what was best for them, not Him.  He was selfless, and loved us all.  It is NOT about the presents, so don't stress yourself out about not being able to afford the best ones.  Spend time with your loved ones and keep the Christ in Christmas!