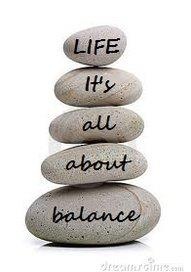 I don't know about you, but I am pretty busy.  Between work, spending time with my wife and son, helping around the house, and running My Beachbody Business, there isn't a whole lot of time for working out.  However, I know the importance of taking care of your body.  I want to stay healthy, and I want to make sure that I am around to watch my son and future kids grow up, and to enjoy a long life with my wife.
So, how do you fit in working out without neglecting another area of your life?  Let's look at 5 ways that you can start squeezing in workouts.
Start waking up a little earlier.  Hey, I love sleep as much as anyone.  Sometimes you need to give up on a little extra sleep to get in a little extra pump!  Just make sure that you are not cutting your sleep too short, because that will create a whole new set of problems.  Remember, you don't need a ton of time to get in a workout.  Get up 30 minutes earlier and use your time wisely.
Do little things throughout the day.  Yesterday, instead of taking an hour of time I could have spent with my family, I squeezed in pushups and pullups whenever I had a chance.  It may not have been the dream workout, but I am feeling it a today.  Pick 2 exercises for the day and alternate them whenever you have a minute or 2.
SKIP THE GYM!  Yes, you heard me right.  You don't need to go the gym to get in a quality workout.  There is so much that you can do to get fit at home. Don't believe me?  CLICK HERE for a 30 Day FREE Trial of Beachbody on Demand.  Access P90X, Insanity, Brazil Butt Lift and more, right through your computer, smart TV, iPad, or even your phone.
Park far away!  I know, you've probably heard that one a hundred times.  That is with good reason.  I have recently started tracking my steps for my insurance company.  It is amazing how many steps you can rack up simply by parking far away.  My only advice, be careful if you are out at night.  Steps are great, but be safe.  You don't need to be wandering around a dark parking lot at night.
Incorporate exercise into your quality time.  Why not spend time being active with your family, as opposed to sitting in front of the TV?