If you are looking for an incredible deal on a fitness program, YOU FOUND IT!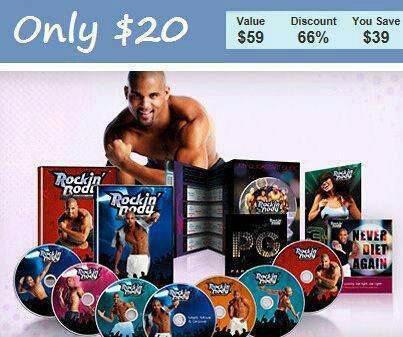 Once in awhile, Beachbody decide to give you an amazing deal.  Today, it is for Shaun T's Rockin Body!  This program will have you dancing your way to a lean, sexy body.  There is a reason that there are so many fitness programs out there that revolve around dance.  IT WORKS!  More than that, it is fun.  You can have a great time dancing your way to a fit body.  Normally, this program runs for $59.  Today, you can grab it for $20!  That is CRAZY!!  So, how do you take advantage of this deal.  Just CLICK HERE TO ORDER
Check out what Rocking Body is all about!
Is dancing not your thing?  Think presents!  I guarantee you know people that want to get fit, and more than likely, some of them like to dance.  Grab it as a present.  Buy it now, stash it away till the holidays.  Just DON'T miss this insane deal!