Are You Looking For Les Mills Body Pump Certification?
Body Pump Certification is in high demand, and with good reason!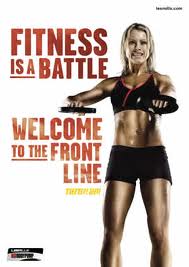 With the classes being offered in 14,000 fitness centers, in 80 countries, and being taken by 3 million people per week, Les Mills Body Pump is an incredibly popular program.
If you want to instruct the classes at the gym, you need to get your
"Body Pump Certification".  This has always been difficult to attain.  It is not always offered, and it is a multiple day process to get done.  For the first time EVER, there is an alternative way to promote the Les Mills program.
Now, instead of getting your Les Mills Body Pump Certification, you can Become A Team Beachbody Coach, and promote the at home version of Body Pump, Les Mills Pump!
Promote Les Mills Pump, The At Home Version Of Les Mills Body Pump

No Body Pump Certification Required!
                               All that you need to do in order to promote Les Mills Pump is learn                        How To Become A Team Beachbody Coach