CXWORX is the newest gym program from Les Mills,

the creators if Les Mills Body Pump, and the at home program, Les Mills Pump.  Created as a primary core routine, CXWORX is helping a lot of people get into the best shape of their lives.  The drawbacks with CXWORX are the same as other classes as the gym.
You need to pay a monthly gym membership
You need to deal with traffic and the weather
Classes are often over packed
You need to work around the gyms schedule
I Have Great News!
The CXWORX DVD Is Released
Les Mills has partnered up Team Beachbody (the company behind P90X, Insanity, Shakeology, and much more) and has created an opportunity for you to take home the official CXWORX At Home DVD.  This is not some bootleg video from a class in the gym.  This is the creators of Les Mills partnering with the creators of P90X to put together an incredible workout program.
Where Can I Get The CXWORX DVD?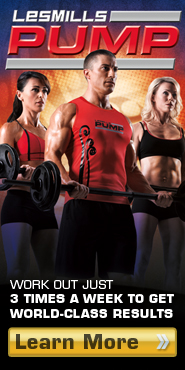 The CXWORX At Home DVD is ONLY available through Team Beachbody coaches (Like Me), and is is only available as a bonus workout.  When Les Mills got together with Team Beachbody to create Les Mills Pump, they decided to make the CXWORX DVD to give as a bonus to people that order through a coach.   So, you are not just ordering Les Mills Pump, and getting the Body Pump workout in your home, but you are also getting CXWORX, which you can now do in your home.  If you FREE copy of the CXWORX DVD, just