Most people focus on the physical fitness articles when they visit my site.  That is not all that this site is about though.  It is about physical, mental, emotional, spiritual, and financial health.  Every month you pay a cell phone bill.  You either receive a bill each month, or if you are like me, it comes out automatically.  You have grown to except it as a regular bill, and probably thought that you would never get rid of it.  Now you can!
Introducing Lightyear Wireless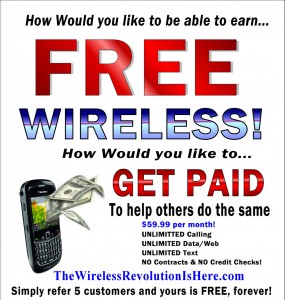 Chances are that you have never heard of Lightyear Wireless.  They are a low key company that uses big name networks.  They have offer cell phone service on both the Sprint and Verizon networks.  The difference is that they charge less.  Wait, what?  Yes, they use the same networks, but charge you less money than the big name companies.
How can they charge less than the company who's network they are paying to use.  It is actually brilliant.  Lightyear does not pay millions of dollars per year for advertising.  They use a much more effective, and more effective marketing strategy.  They reward their customers and reps for referring people, and they are payed based on performance.  Once you become a Lightyear Wireless customer you will have the opportunity to refer others to get the same great deals.  Refer 5 and you just earned yourself Free Cell Phone Service!

CLICK HERE To Get Started
There is more, if you are interested.  I mentioned that Lightyear Wireless uses customers and reps to grow.  Who are the reps?  Well, for starters, I am a rep!  That means a few things.
It means that I have partnered with Lightyear Wireless, but I own my own business.  

I earn Free Cell Phone Service after referring 3, not 5.
I earn residual monthly commissions off of customers that I refer.
I can help other people become reps and build their own business.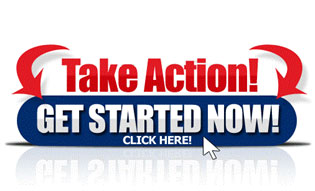 Important Information Regarding the Lightyear Wireless Affiliate Opportunity.
For starters, you do not need to have a background in marketing, or be a web designer, or know anything about business to do this.  ANYBODY 18 or older can become a Lightyear Wireless Affiliate.
Next, there is a fee to get started.  This should be obvious, but I will put it up front.  There are 3 options to get started.  The prices range from $49 to $499.  No matter what level you join at, you can start making money referring others, and you can earn Free Cell Phone Service when you refer 3, not 5 like customers.
>>> LIMITED TIME OFFERS <<<
There are 2 special BONUSES if you join my team by October 31st.
Switch you service to Lightyear, or start a new line by October 31st and you can receive a FREE Kyocera Echo Android Smartphone
Which ever level you join at, the $49, $299 or $499 level, you will have the opportunity to get it back.  From the date that you sign up you have 90 days to sign up 3 reps at that same level.  If you do that, you will receive your start up cost back!  How does that sound for a crazy deal?