Beachbody Shakeology   – With nutrition product after nutrition product claiming to be the best, what are you supposed to do?  The answer is Beachbody Shakeology!  Why?  It's simple.  Most of the nutrition products out there make claims that they have no foundation for.  They load their products with cheap, artificial ingredients, and claim that they are healthy.  Let me show you healthy.

Beachbody Shakeology – Get The Facts

The truth is, about 99% of people that are promoting fitness and nutrition products do not really know anything about what they are promoting.  They are doing it simply to make money, and do not really care exactly what the product does, as long as they are making money.  I am NOT one of those people.  I am a New York State Certified Physical Education Teacher.  I went into that field because I want to help people live healthier, happier lives.  That is also why I promote Beachbody Shakeology.
Why Do I Promote Beachbody Shakeology?
Are you familiar with The Glycemic Index?  Simply put, it measures how much a food impacts your blood sugar.  The lower the number, the less variation it causes in your blood sugar.  Anything under 55 is ideal, and is considered low glycemic.  The lower the better!!  Beachbody Shakeology scores a 24!  That is an incredible score.  That means that it cause minimal fluctuation in your blood sugar.  So what?  What does that mean to me?  It means that Beachbody Shakeology will help you stay full longer,reduce cravings, help stable your mood, lead to reduced calorie consumption throughout the day, and it is LOADED with the highest quality nutrients.  Basically, Beachbody Shakeology Is No Joke!


I am very proud to be a Team Beachbody Coach, and to be promoting a product as incredible a Beachbody Shakeology.  I know that sometimes it is tough to spend the money on a product, even if you know the amazing things that it can do for you.  I want to help!  That is why I am going to share with your some big news.  This is something that most Shakeology drinkers DO NOT know.  There is a way for you to receive a Shakeology Discount!  I am not talking a few dollars off.  I am talking about saving between 10% and 25%.  That is a huge savings, and it can be yours.  Want to learn how?  Click on the image below!

MAJOR ANNOUNCEMENT!
Introducing Vegan Beachbody Shakeology
That's right.  Since Beachbody Shakeology first launched,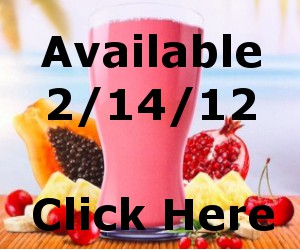 there have been requests for a vegan version.  Beachbody could have thrown something together real quick, and released a mediocre product.  That is not how they work though.  Now, after years of research, testing and tweaking, is is finally here.  Introducing Tropical Vegan Shakeology.
The bad news, Beachbody struggled for years to perfect this formula.  The good news, they succeeded, and there is more to come.  They are so happy with the breakthroughs that they had creating this product, they have already let it slip out that there will be more vegan flavors to come.  IMPORTANT!  You do not need to be a vegan to drink Vegan Shakeology.  Vegan simply means that it does not have ANY animal products in it.  From what I have seen, it looks like the vegan flavors may actually be healthier than the originals.
Want some more good news?  The Beachbody Shakeology Discount is also good on Vegan Shakeology!
If you are serious about your health, you owe it to yourself to check out Beachbody Shakeology!